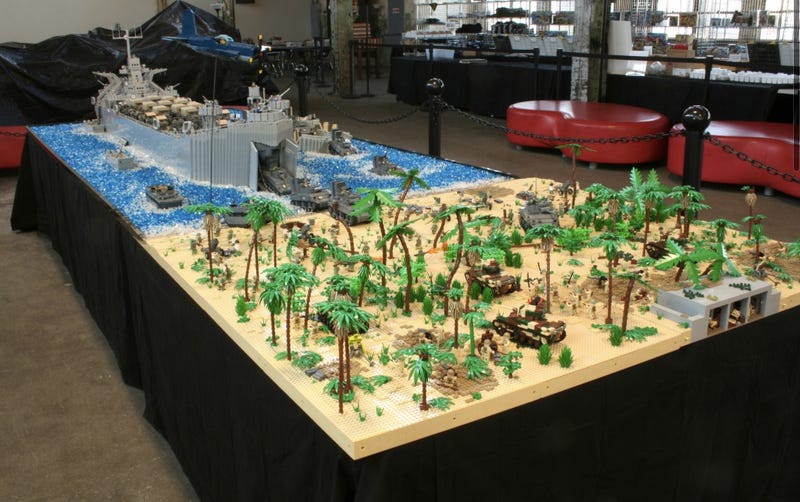 This 24-foot long diorama created by Brickmania, depicts the WWII Battle of Peleliu, complete with a 10-foot long USS LST-325 ship, tanks, Marines, sailors, bunkers, ambulances and supply trucks. The model is filled with so many amazing details and features, including a shark waiting in the waters for doomed minifig men.
The diorama cost about $33,000 dollars and used over half a million bricks. It originally debuted at Brickworld Indy this past March. If you're near Evansville, Indiana today get your ass down to the Evansville Museum Transportation Center (EMTRAC), because this model is on display for one day only! Tours will be conducted by volunteers from the actual LST-325 Memorial.
The LST itself is a pretty significant ship for the people of Evansville:
More than 1,000 of the 300-foot-long ships served during World War II in the Pacific and European theaters. Although LST-325 was built in Pennsylvania, 167 were built and launched from an Evansville shipyard.
The Battle Peleliu (Codename Operation: Stalemate II) was predicted to last only a few days, but ended up costing two months and over ten thousand lives (American and Japanese casualties combined). It was a significant battle in the Pacific Theater, as amphibious landings were a vital component for American success in the island-hopping campaign. However, the strategic value of Peleliu has often been disputed. It had the highest casualty rate amongst military personnel of any battle fought in the Pacific.
Back to the build...Brickmania is a modern military Lego Mecca, selling unofficial custom Lego kits for the hardcore history buff. They're headquartered in Minneapolis, MN, and although they operate primarily online and as vendors at conventions, they do open their warehouse doors on the second Saturday of every month. If you miss the Peleliu diorama at Evansville, check out Brickmania's schedule of events and try to catch it at a Lego con later this year. [Courier Press]
UPDATE: Here's a fantastic video interview with the mastermind behind this build, brought to you by Beyond the Brick: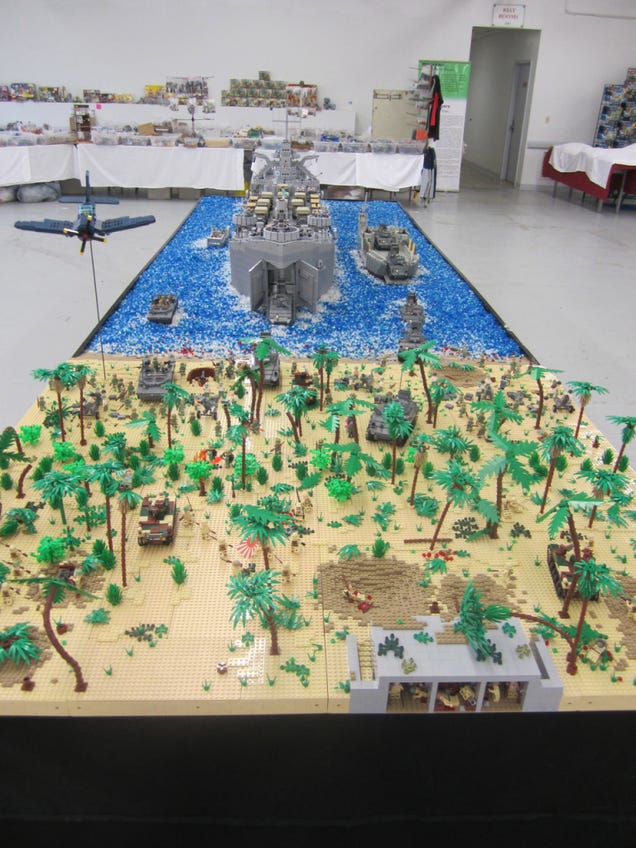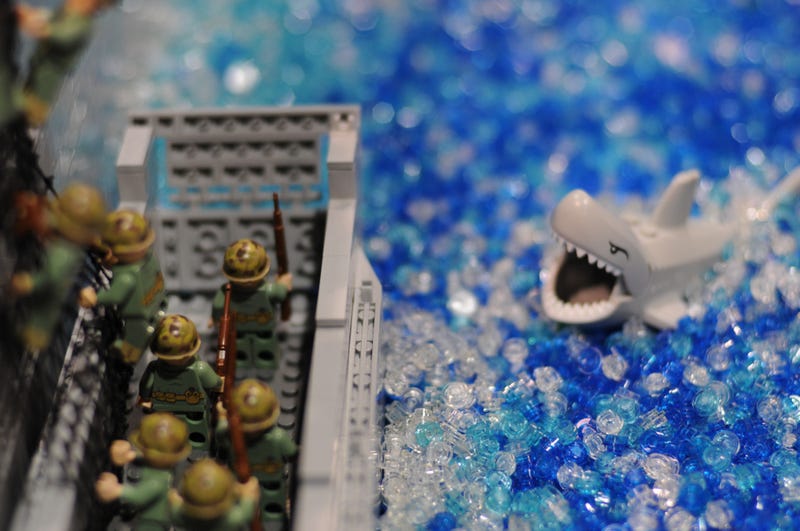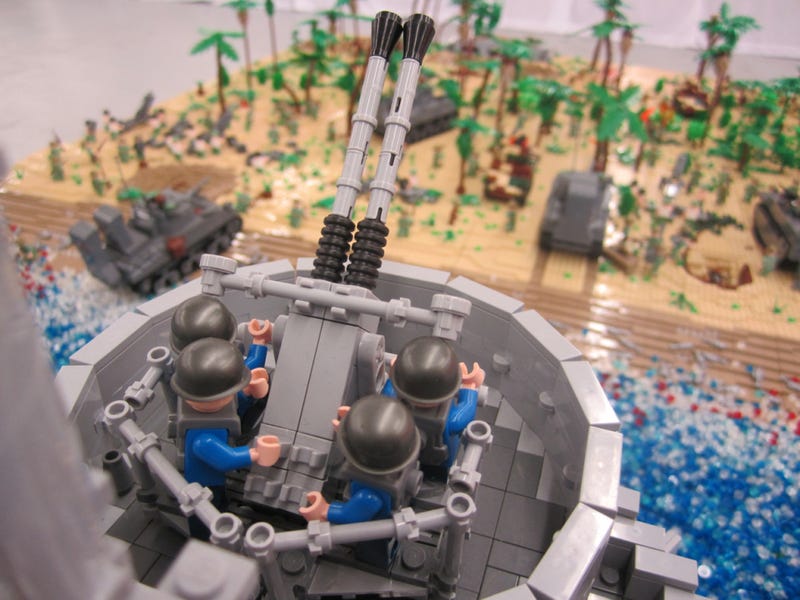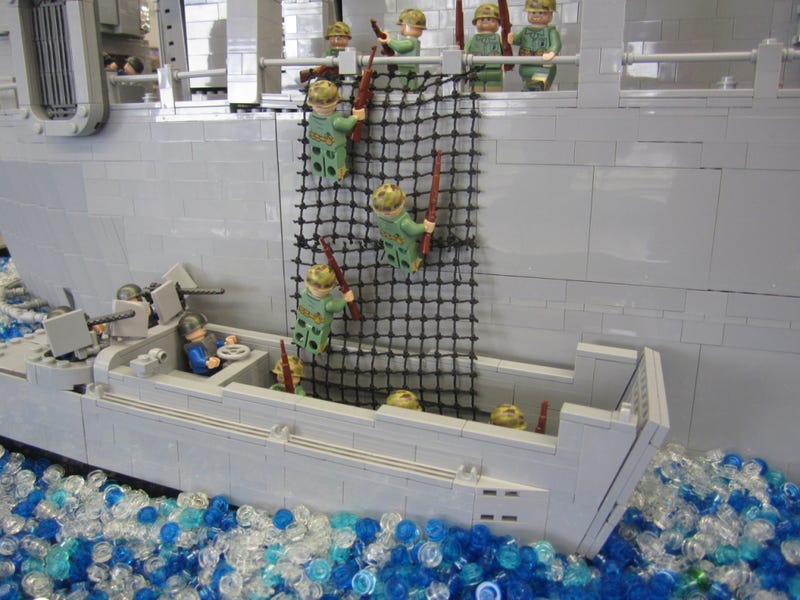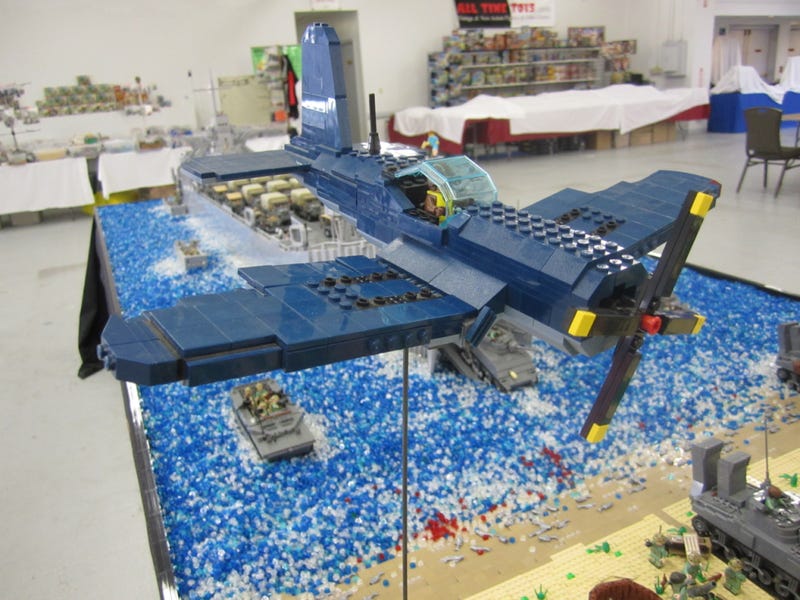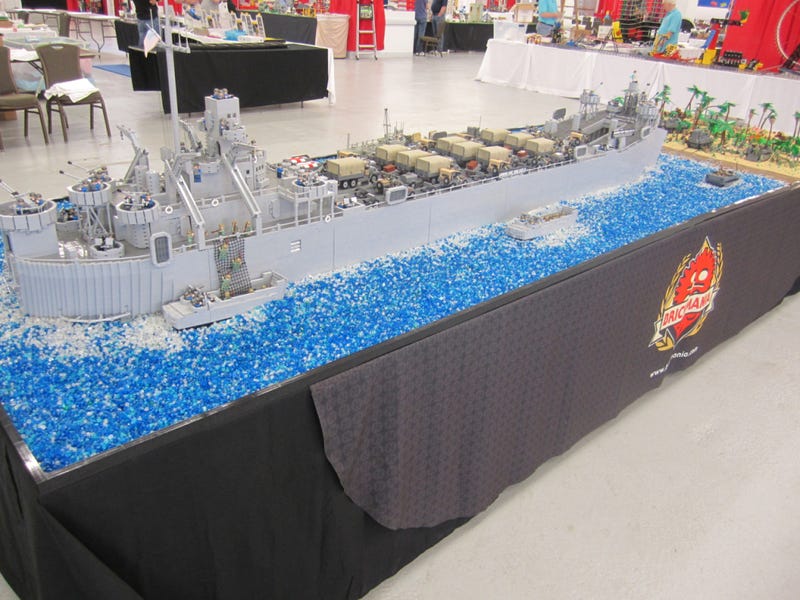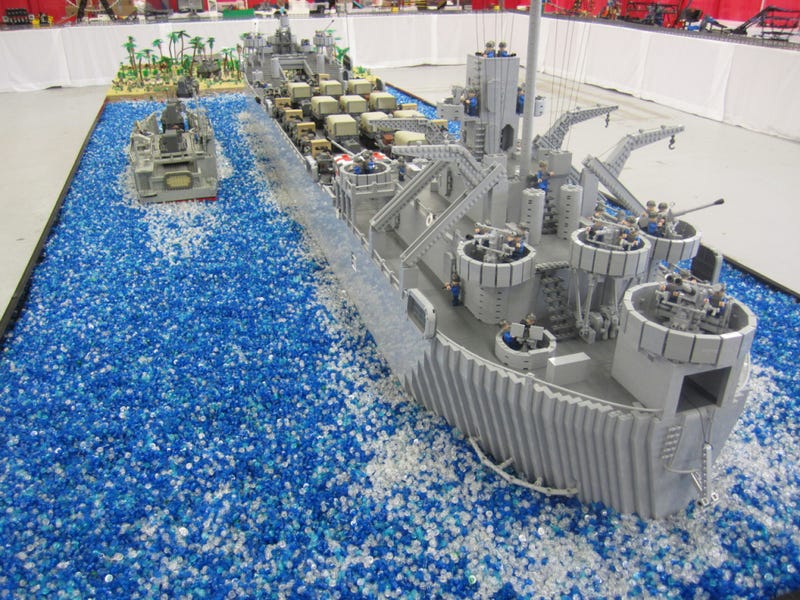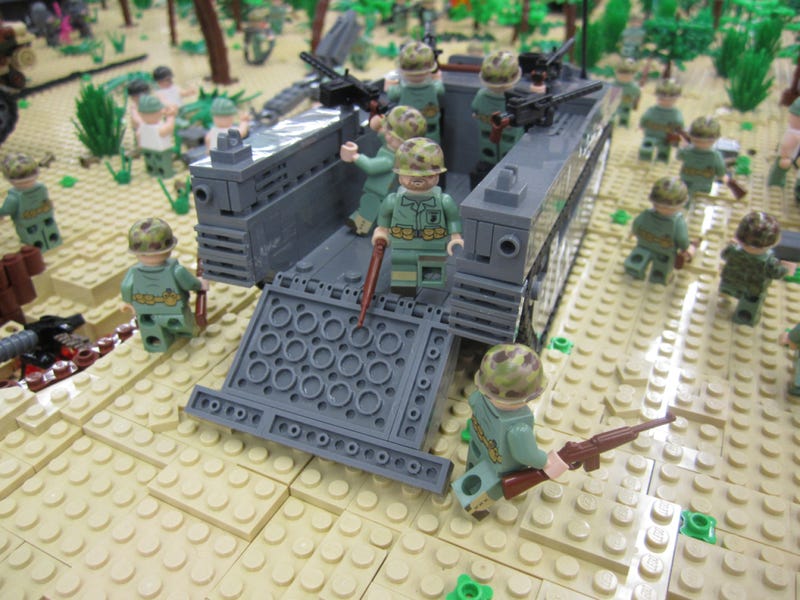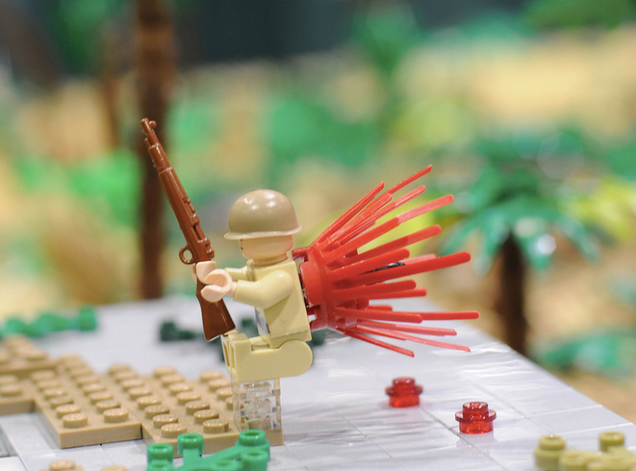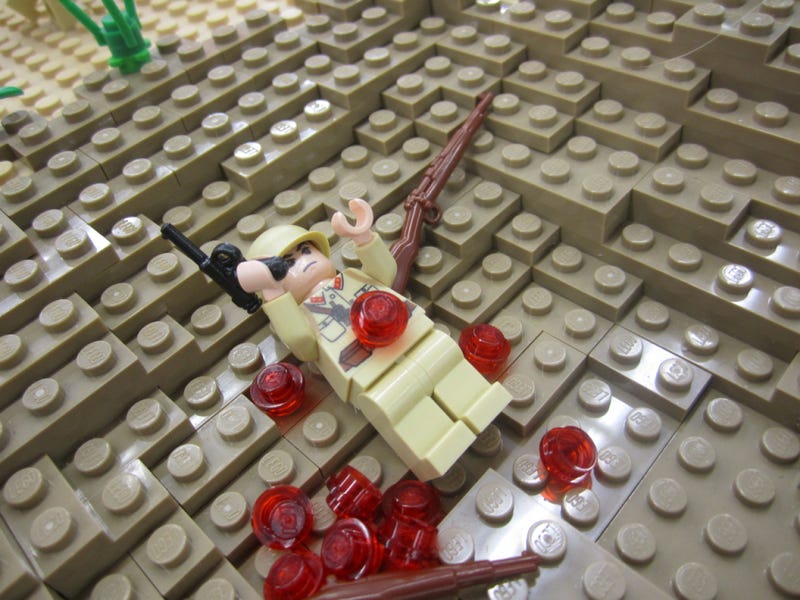 Photos courtesy Brickmania Toys

To fully understand the horror of the landings at Peleliu, here's a modern reenactment: